"If you want to carry Forever Smooth in your salon, contact us today!"
ABOUT FOREVER SMOOTH KERATIN TREATMENT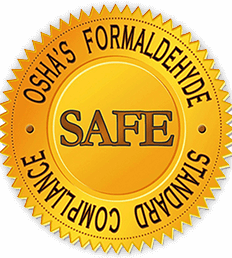 Our Ingredients
Avocado
Avocado oil helps rejuvenate and moisturize the scalp. A rich source of proteins, amino acids and vitamins, Avocado helps soothe the scalp and promotes long, strong, healthy hair growth.
Vitamin E
Vitamin E helps in improves overall scalp and hair health. Vitamin E improved hair growth in people with hair loss. Vitamin E is important for creating a protective barrier on the skin's surface which helps lock in moisture. Adds shine. Supports the scalp and gives your hair a strong base to grow from.
Sweet Corn
Corn oil helps to lock in your hair's moisture by preventing dryness, especially on the ends. It is a natural emollient that will moisturize the scalp and hair by keeping the hair follicles hydrated and well nourished
Keratin
Keratin is the main building protein from which the hair is made from. High Quality Organic Keratin is used to repair and restructures hair that has been damaged or broken down. Responsible for keeping the hair healthy, strong and pliable. Repairs, protects, and provides unparalleled moisturizing benefits for your hair.
Almonds
Almonds are rich in magnesium and nutrients which promote hair growth. By preventing dandruff and hair damage, Almond provides sufficient nutrition to the hair follicles that make the hair strands stronger, thus reducing hair fall.
Rice bran
Rice bran oil is high in omega 3, 6, and 9 fatty acids which moisturize and nourish your hair. It can also help prevent the formation of dandruff and reduce split ends. Rice bran oil contains a carbohydrate compound called inositol that promotes the growth of healthy hair
Collagen
Collagen known for effectively strengthening and improving the appearance of hair provides integrity, firmness and elasticity to the hair. increases hair gloss and protects hair structure.
Helps to retain moisture in your scalp and condition your hair.
Forms a protective film on the surface of the hair which contributes to its benefits.
Wheat germ
Wheat Germ Oil is used for sensitive, irritated, tired and dry scalp and hair.
One of the richest sources of Vitamin E. A and D.
Conditions and softens your hair, particularly if you frequently use heat or colorants.
Cotton seed
Cotton seed protein with the help of its nourishing properties like Vitamin E and linoleic acid stimulates blood circulation in the scalp, increasing the supply of oxygen and nutrients fundamental to hair strength and growth to the follicles.
Jojaba
Jojoba Oils unique inherent structure acts as a moisturizer for dry scalp,and in turn provides healthy hair. New cell growth is enhanced resulting ¡n less frizzy, virtually break resistant hair.
Contains many important nutrients, such as vitamin E. B complex vitamins, and the minerals silicon, chromium, copper, and zinc.
Walnut
Walnuts are rich in fiber, B vitamins, magnesium, and antioxidant such as Vitamin E.
They are an affective component in promoting hair growth and re-growth
Birch extract
Birch Extract has healing, circulation stimulating,
softening and astringent qualities.
It is known to increase blood circulation, and in turn,
promote strong, healthy scalp and hair growth.
Nettle extract
Nettles are rich in iron, silicon, and potassium. They are very high in vitamins A and C.Nettle Extract is an effective antioxidant with anti-inflammatory, healing and stimulating properties.
It helps hair to become brighter, thicker and shinier, used for treatment of frail and dry hair.Strengthens and enriches hair. renders it soft and glossy.
Olive Oil
Olive oil adds strength and shine, brings moisture back to the hair, leaving it healthy-looking and shiny. Rich in vitamins A, E and antioxidants, Olive oil helps protect the keratin in hair and seals in moisture.
Horse Chestnut
Horse Chestnut Extract contains a biologically active compound called "Aescin which supports
overall vein health by promoting healthy circulation.
activates the natural processes in the scalp and promotes strong, healthy hair growth.
Sunflower seed
Sunflower seed contains Zinc which promotes hair growth.
Argan oil
Argan Oil is one of the most sought after botanical oils in today's market.Unlike other hair oil, argan oil is Non greasy. Light and almost weightless.Contains unsaturated fatty acids, plant sterols, polyphenols, vitamin E. Omega 3 and Omega 9.
Great for taming frizzy and unmanageable hair.
Strengthens and softens hair, prevents split ends, and provides UV radiation protection.
Shea butter
Shea butter is full of minerals. vitamins, moisturizing and anti-inflammatory properties.
Damaged and brittle hair can be conditioned and revitalized by its moisturizing properties.
Heals damaged scalp. Soothes and softens dry hair. Light and no greasy.Helps to shield hair by locking or concealing the moisture in.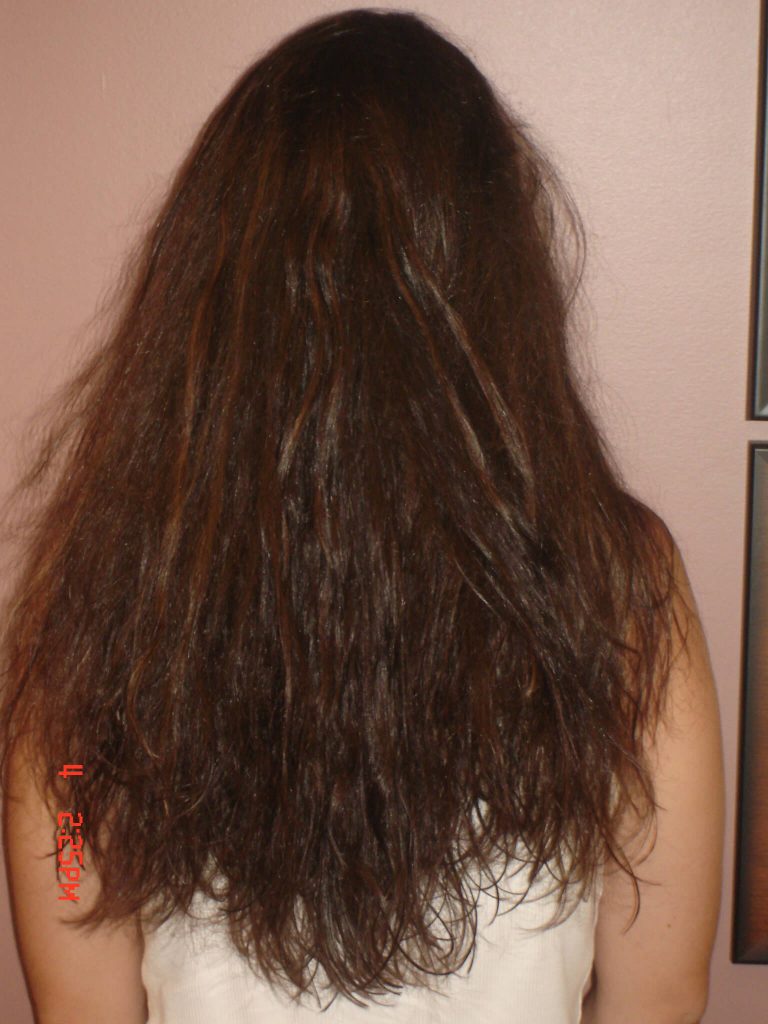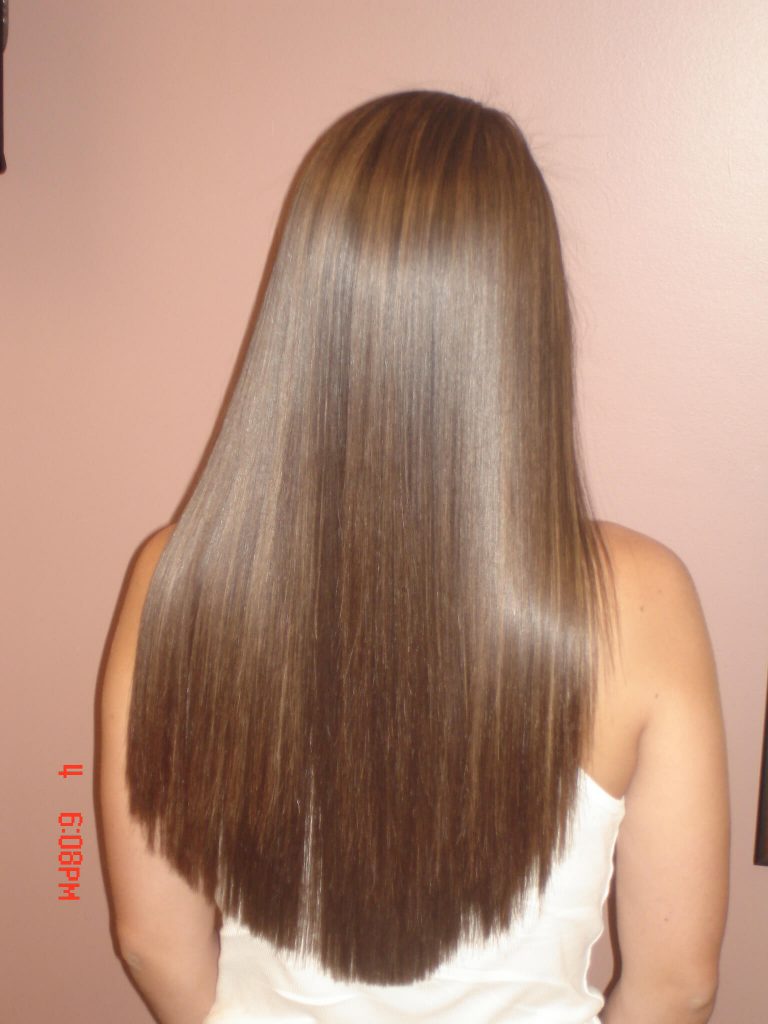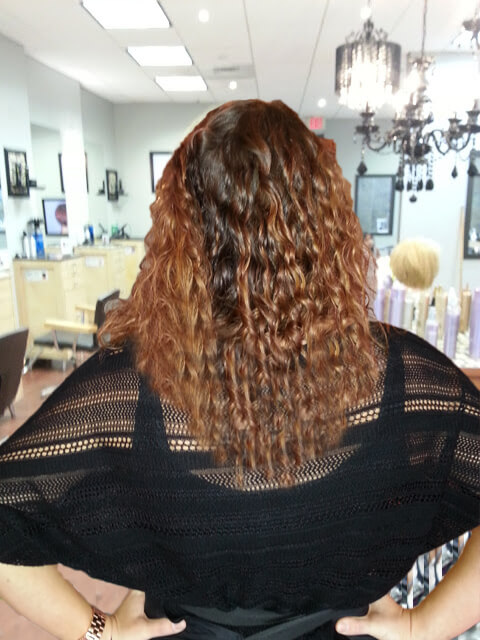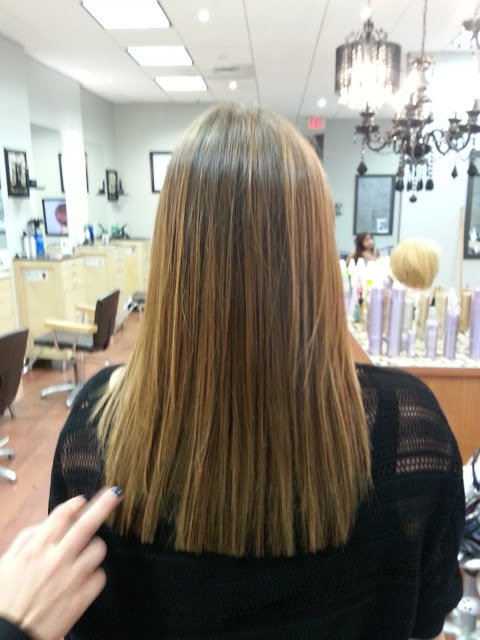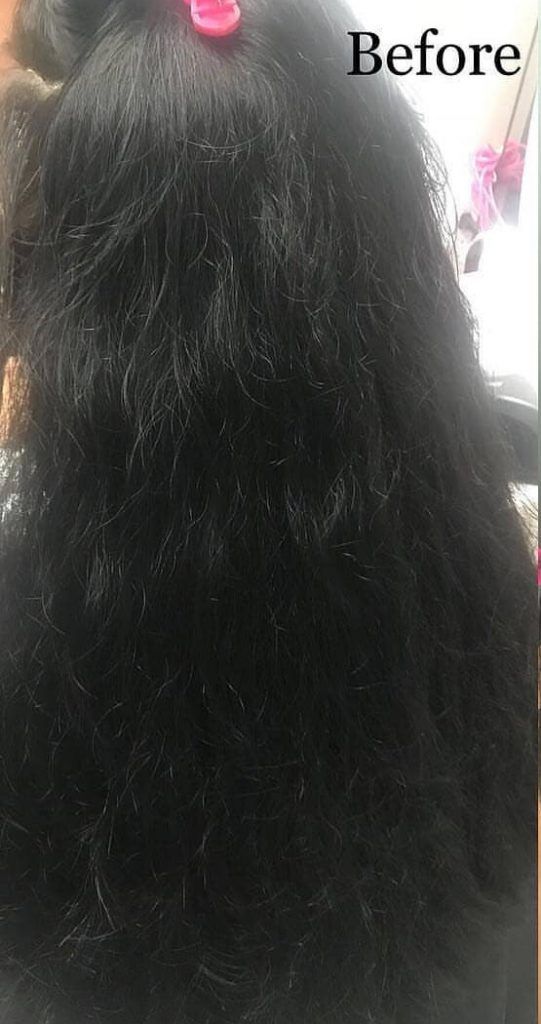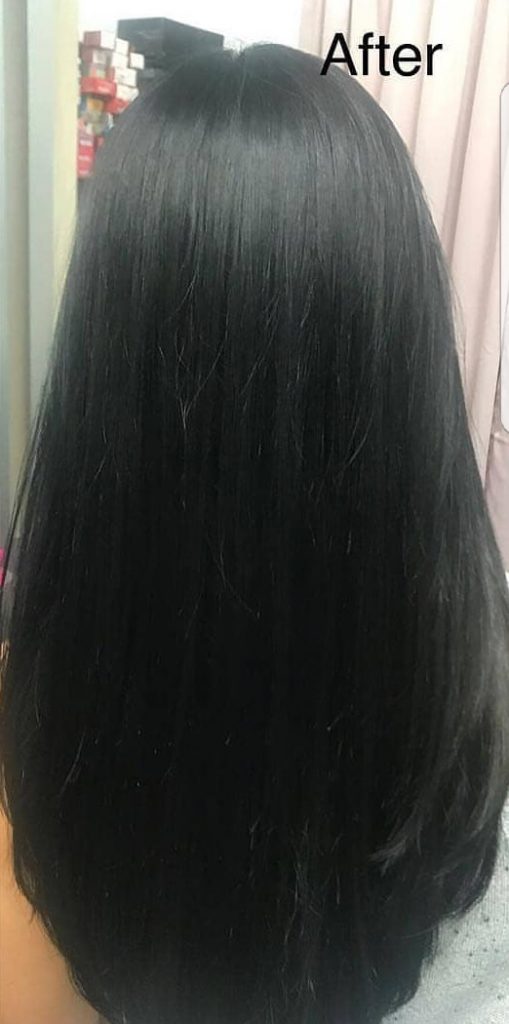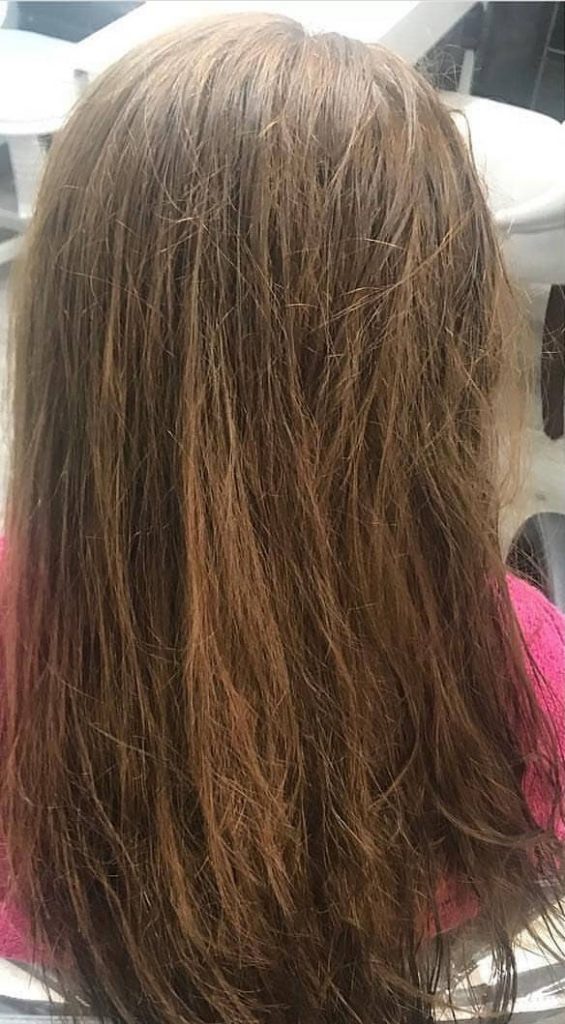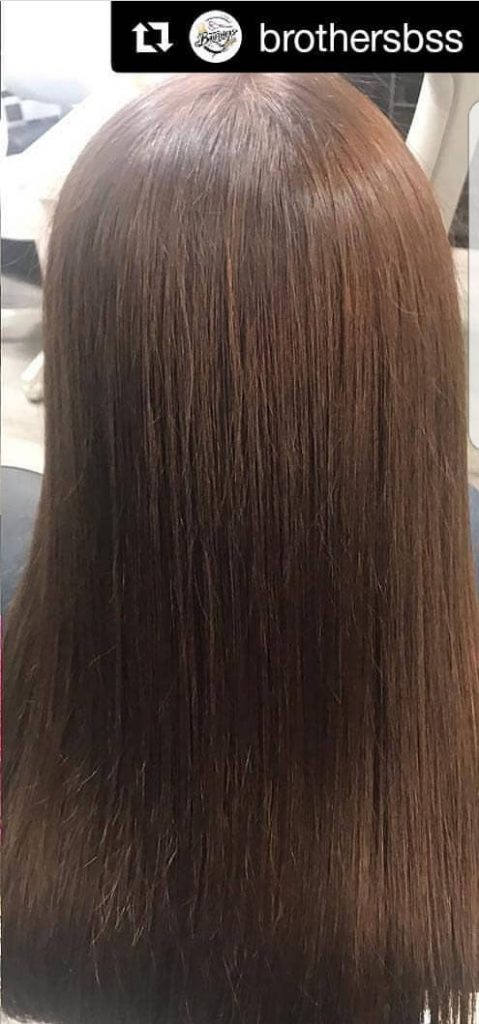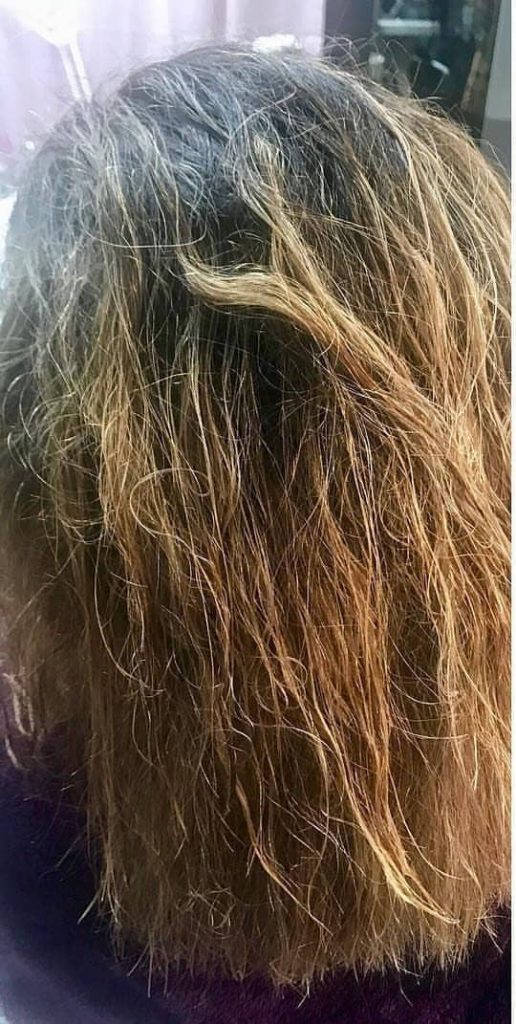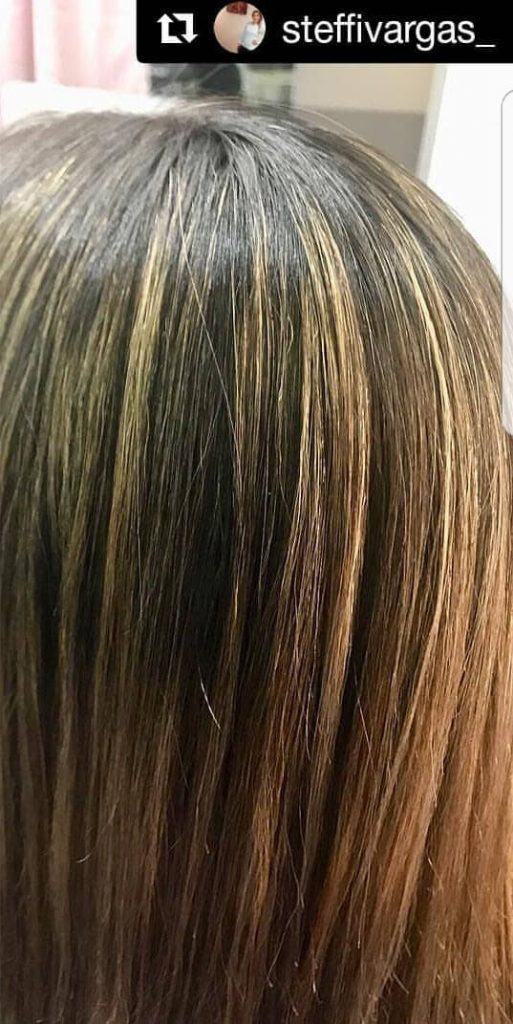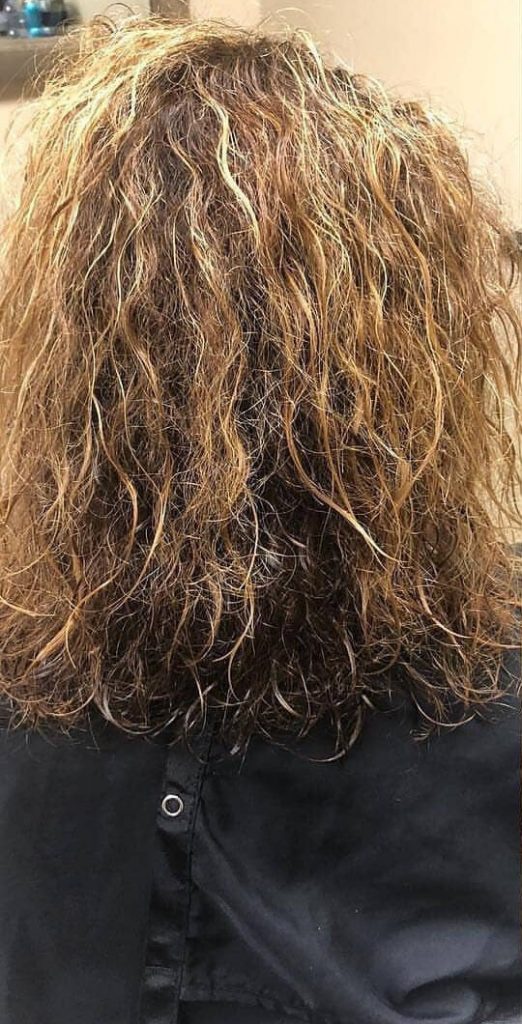 Client Testimonials
"Shaggy Hair Studio has been using Keratin Forever Smooth for more than 8 years. Stylists love this product because it gives great result, it almost doesn't smell and doesn't smoke while they apply it. It changes hair immediately and customers see the result right away. Customers who get this treatment once are asking for the same keratin service over and over again."
Shaggy Hair Studio
NYC, NY
212-772-2288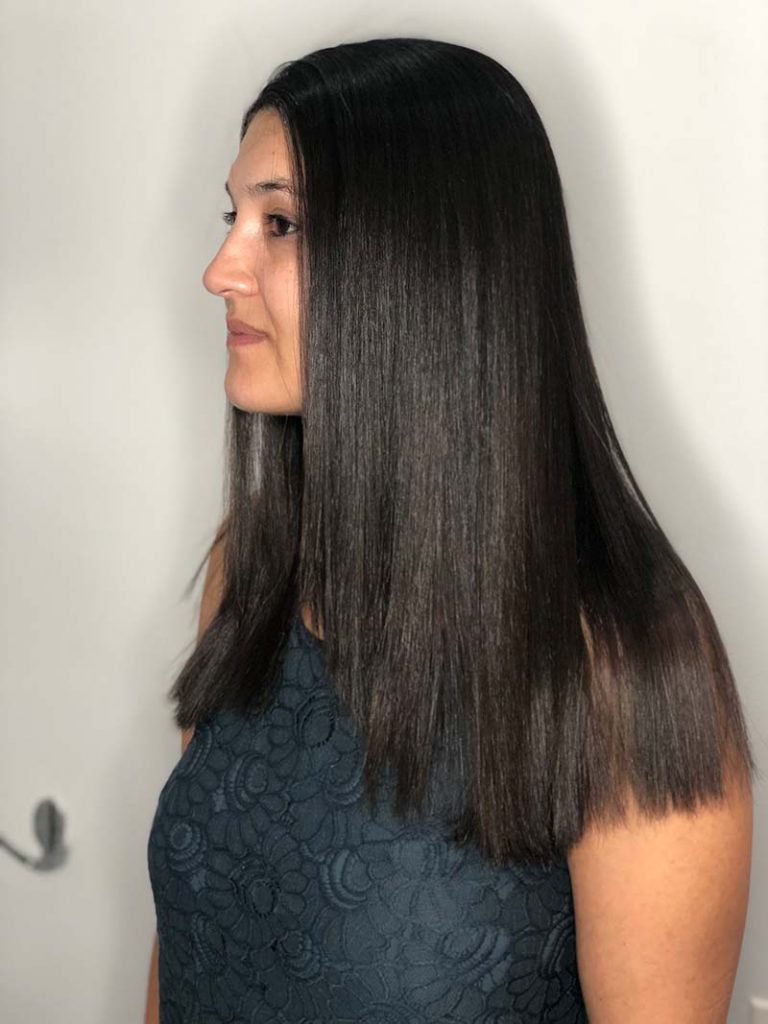 "We love Forever Smooth! It is the only keratin treatment we offer!"
Scotch Bonnet Hair Studio- Tracy Vasquez
WEST PALM BEACH, FL
561-249-6407
"It's my favorite keratin of all time! And the only one I use!"
Roxanne Hedlund / HAIR BY ROXANNE.
PLANTATION, FL
954- 806-5100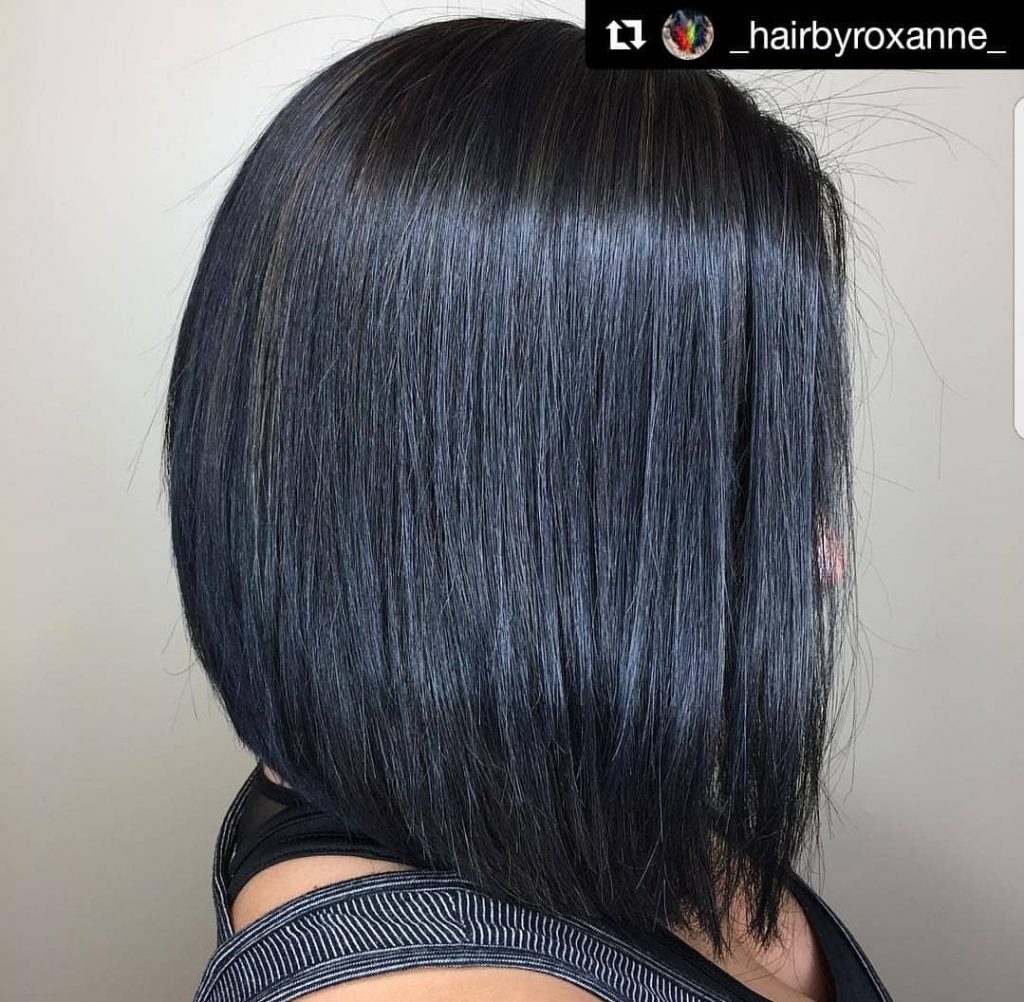 "I LOVE LOVE Forever Smooth Keratin! I've been doing keratin treatments over 12 years.Nothing like Forever Smooth! The treatment is amazing.ILOVE the Keratin Spray.Love it.
MANAL @ TRESSES BELLE STUDIO
@manalnyc10
NYC, NY
212-470-2059
View All testimonials
Amazon Reviews