Client Testimonials
"Shaggy Hair Studio has been using Keratin Forever Smooth for more than 8 years. Stylists love this product because it gives great result, it almost doesn't smell and doesn't smoke while they apply it. It changes hair immediately and customers see the result right away. Customers who get this treatment once are asking for the same keratin service over and over again."
Shaggy Hair Studio
NYC, NY
212-772-2288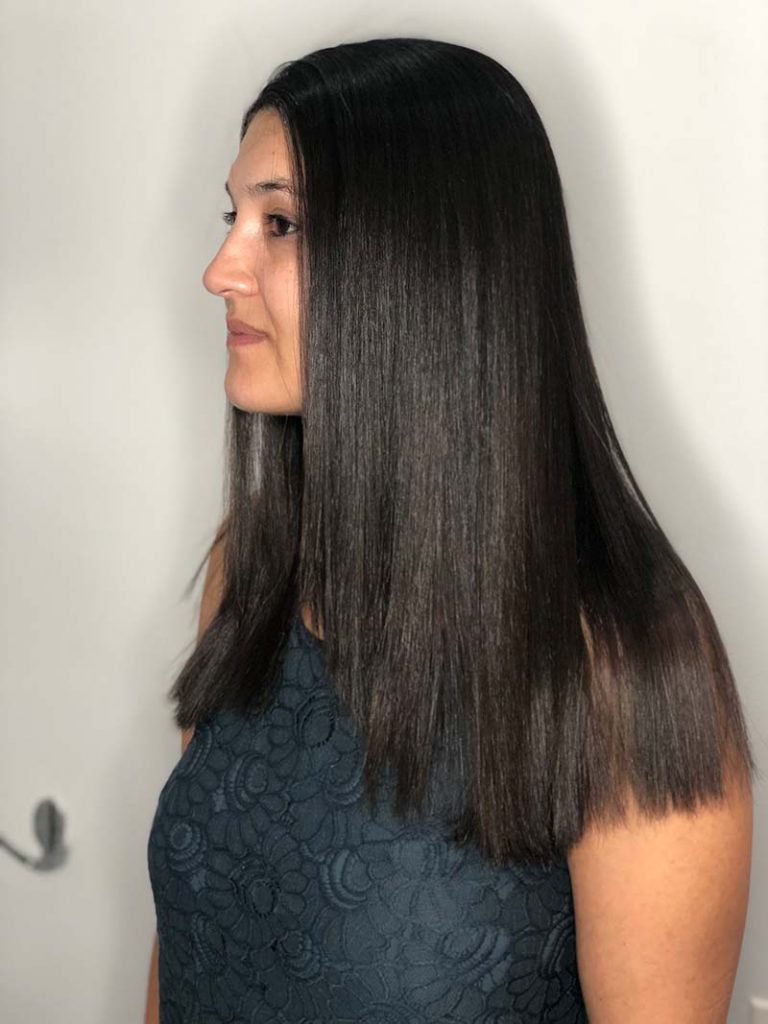 "We love Forever Smooth! It is the only keratin treatment we offer!"
Scotch Bonnet Hair Studio- Tracy Vasquez
WEST PALM BEACH, FL
561-249-6407
"It's my favorite keratin of all time! And the only one I use!"
Roxanne Hedlund / HAIR BY ROXANNE.
PLANTATION, FL
954- 806-5100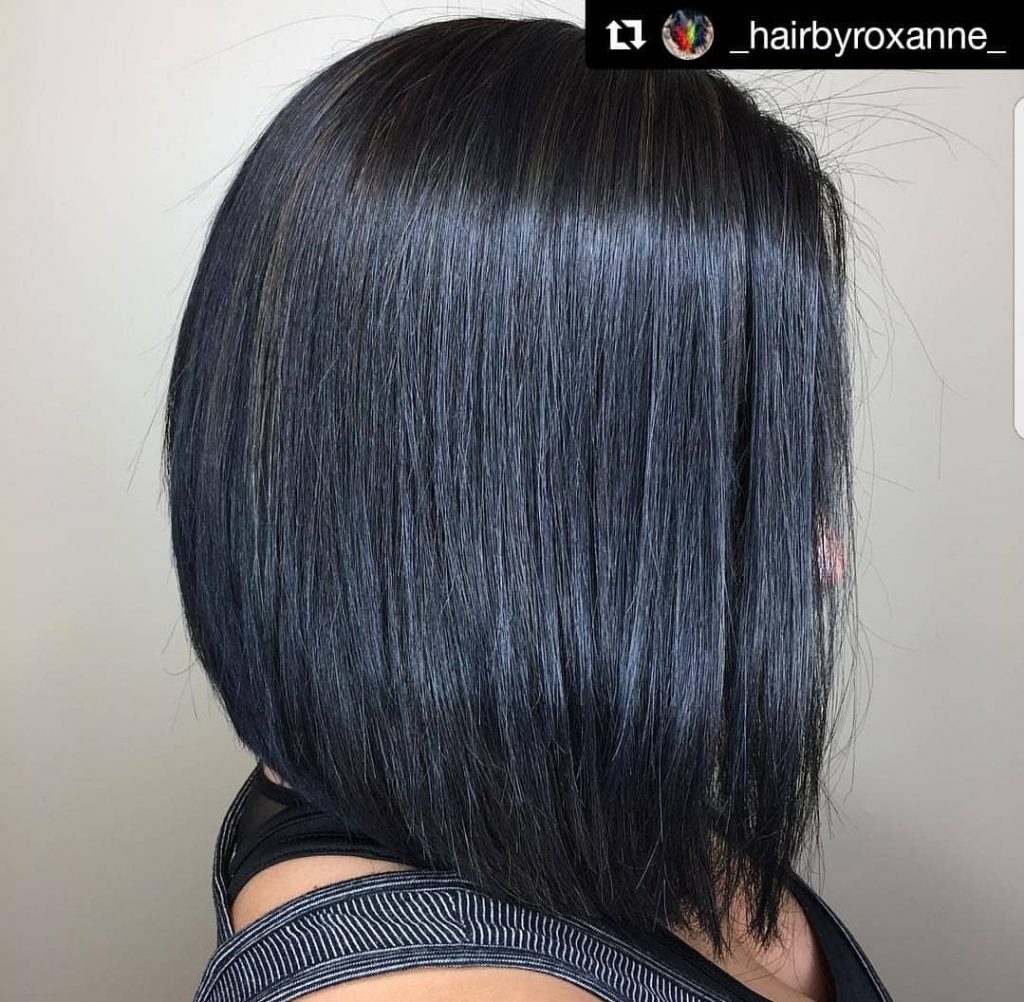 "Forever Smooth has been my keratin treatment of choice for about 4 years now. I really like it and have no complaints! My eyes don't burn from harsh fumes and it's much easier for me to apply so there is less time spent applying it to clients! My clients have told me that they also love the shampoo and conditioner!"
Rosa Sisniega @ Salon RRER 
HOLLYWOOD, CA
951-662-3440
"I made the switch to Forever Smooth about a year ago, and I highly recommend it to anyone interested in trying it! My favorite formula is the Coarse Hair because its strong enough to tackle all different types of hair."
Aubrey Leal
PLANTATION, FL
954-444-9000
"I've been using Forever Smooth for 4 years, and I can tell you that I prefer it over every other brand because it has no fumes, no smoke, and no irritation. I also really like the Keratin Spray for Fine Hair because it's great for blow-dries and doesn't weigh the hair down when applied, and my clients love it too!"
Annie Quinnell @ Salon 153
PLANTATION, FL
954-614-0315
"I've been using Forever Smooth Keratin Treatment since October 2012 when I switched to a new salon that was using it, and I have absolutely loved it since! Medium-Coarse is my favorite formula to use on my customers, and they love the results every time! The price is great, and because of the gel-base formula, my money goes further than with other brands of treatment!
Donna Harris
LAUREL SPRINGS, NJ
856-229-2511
5 Stars- "I tried this brand after a friend recommended it recently and I LOVE it! My hair is soo soft and shiny now I wish I knew about this sooner! This is the best shampoo conditioner set I can remember using there is no going back for me after this." – Suncica Obrenovic (Verified Purchase)
Amazon Review Shampoo & Conditioner 16oz Combo Coarse
"We've used Forever Smooth here at Mejon for 6 years now, and we love it! It's part of what keeps our clients coming back! It's the best treatment we've used by far!"
Mejon Salon
CORAL SPRINGS, FL
954-752-8883
"I recently made the switch to Forever Smooth almost a year ago, and I love it so much more than the others I've tried. It's faster to use, and it lasts a long time, like 5 or 6 months! The coarse formula is great for any type of hair."
Dianne Adams Salon
DELRAY BEACH, FL
561-859-1737
"For 6 years, I have been using Forever Smooth and my clients and I love it! There's no smell, and it makes hair so smooth! I also use the Frizz-X keratin spray before blow dries, and it works so well to relax the hair, it comes out really beautiful and smooth."
Ruzanna Hair Salon
WEST HOLLYWOOD, CA
310-854-5888|323-497-1632
"Everyone loves how there are no fumes when we do the treatment. The best part is, we can still do color after! We also use and sell the shampoos, conditioners, and hair masks, which our clients absolutely love!"
Mosaic Hair Studio
ATLANTA, GA
404-474-6000
"We changed to Forever Smooth 3 years ago, and what sold us were the low levels of formaldehyde in the keratin treatment. Our stylists were having serious health complications with other brands, including nose bleeds, and they feel much better and safer using Forever Smooth. There's no smell and no need for us to install a ventilation system, which saved us a lot of time and money. And our clients love it because they don't have to do follow up treatments, it's a one-time treatment."
Excuria Salon & Spa
WILLIAMSVILLE, NY
716-839-3106
5 Stars- "Product works great for keeping the frizz down on my hair. It is lightweight and does not weigh my hair down." –Elaine M Dahlke (Verified Purchase)
Amazon Review Frizz-X Keratin Spray 8oz Fine Hair
"I LOVE LOVE Forever Smooth Keratin! I've been doing keratin treatments over 12 years.  Nothing like Forever Smooth! The treatment is amazing.  I  LOVE the Keratin Spray.  Love it.
MANAL @ TRESSES BELLE STUDIO 
@manalnyc10
NYC, NY
212-470-2059
My salon loves the 4ever Smooth keratin system. It reduces frizz and hair has a nice shine. Great product with lasting results!
DANIEL JORDAN SALON
ENCINO, CA
818-906-4677
View All testimonials