In girls gathering and a salon, you must have heard the word Keratin! Every single person in the USA is looking for an easy way to get this magical treatment. What is it? Are they beneficial? Before moving towards keratin products, you must understand the scientific knowledge about it. Keratin is the protein types that make up the nails, skin, and hair; it is also present in the gland and internal organs. In other words, it is the natural protective coating and makes the strands less prone to tearing and scratching. The Forever Smooth brand has conducted detailed research on this protein and offers an extensive keratin range. Their benefits of keratin hair spray are uncountable. It works as life saviors in today's polluted world.
From where manufactures get the keratin protein? It can be obtained in the various animal wool, horns, and feathers and utilized in hair care products. It is a structural building molecule of the hair. The Forever Smooth Brand ensures that their hair protein sprays help smooth and straighten the hair and make it look much healthier.
The protein treatment produced by this USA-based brand is for professional usage. Look for skilled hands to achieve desirable outcomes. It is because they have the right knowledge and tools like 450 degrees Flat Iron. But its procedure is simple. You can try it at home if you have a recommended flat iron. If you do not want to pay hundreds of dollars for the professional visit, do not worry because their protein hair spray is the perfect product for the mimic keratin treatment effect.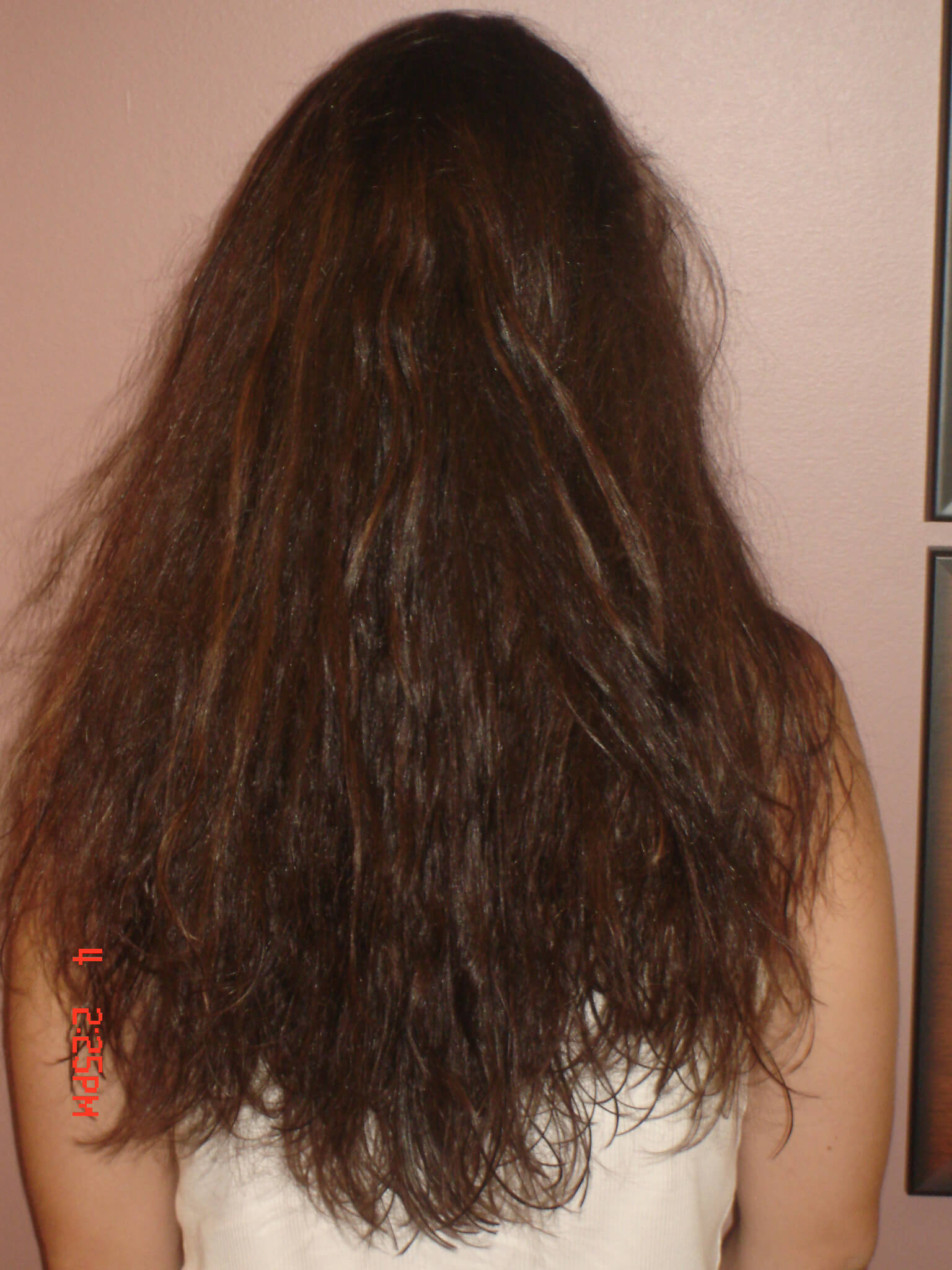 What are the Benefits of Keratin Hair Spray and its Effect?
People who opt for the keratin treatment's spray report that they are now enjoying smoother and shiny hair. Now it is much easier for them to manage their coarse hairs. The result of complete treatment mainly depends on the hair's natural thickness and the type of protein treatment selected. What do these protein fibers do? It is smoothing down the hair cuticles. The hair cells absorb the protein and make it looks glossy and fuller. Forever Smooth brand products are best because they work best on wavy hairs and make the coarse, curly strands less frizzy. These treated hairs are much easier to styles and look silky straight in appearance.
Now you have to understand the effect of keratin spray with complete treatment. What if you use only protein-spray on untreated hairs? Forever Smooth Frizz-X Keratin Spray is one of the miracle products. It has a similar effect as the protein treatment between your shampoos.
Here are the top ten benefits of this magical protein spritz:
1. It's an Organic Spray
What makes the user avoid these treatments and spray? It is the ingredients. Indeed, harsh chemicals can damage the hair strand, and some items lighten the hair's natural color. The best thing about this magical spray is that it is consists of 100% organic ingredients such as Wheat Germs, Vitamin E, Jojoba oil, Collagen Keratin, and much more.
The best thing about this product is free from harsh chemicals like SLES, SLS, Paraben and Sulfate, and Sodium- Chloride. This formaldehyde-free magic item offers fantastic results.
2. Weightless and Infuse Protein into the Strands
The best part about this item that it is lightweight and infuses the protein into strands. This product is highly nourishing and smooth's tangles and Frizz. After washing hair with Forever Smooth conditioner, shampoo, and mask, all you need to do is spray product to obtain the guaranteed result s. By doing this, you can prolong the effect of the treatment for up to five months. So it is a magic potion for your treatment and fine hairs. It is one of the best remedies that also work great on virgin strands with excellent results.
3. Shields the Hairs
Most people complain about their treatment; it washes off quickly, although they follow the post-procedure guidelines. It is helpful when you incorporate the usage of protein spray. This keratin spray hydrates, protects, repair, and shield UV radiation. A protein spritz is best for untreated hairs. It covers the strands from UV radiation and keeps hydrates. It is the best keratin spray for fine hair, dry and frizzy hair.
4. Leaves your Hair Smooth, Shiny, and Frizz-Free
It controls the stubborn frizzy strands from inside, leaving it more accessible to handle and shinier. Forever Smooth Frizz-X-Keratin Spray replenishes the existing keratin bond of the hair to prolong the protein treatment results.
5. Best for Coarse and Curly hairs
It eliminates Frizz, manages curls smoothly, and adds shines to coarse hair. Created to go best with curly hair by removing Frizz and incorporate shines and softness to keep the curls manageable abs beautiful. It is the best keratin spray for curly hair.
6. Minimize Blow-Dry Time
Blow-drying of the coarse hairs is a challenge. If you want styled hair in a short time, then grab this product. It reduces your bow-dray times by around 40%. All you need to spray a moderate or light amount on the dry or damp strands. Comb through and style.
7. It is 100% Cruelty-Free
If you are looking for products that are not tested in the animals but offer fantastic results, then Frizz X Keratin Spray by Forever Smooth is the best choice. All of their hair care ranges cruelty-free and do not test on any animal.
8. Pleasant Odor and No Change in Hair Shade
Unlike other keratin products, the Forever Smooth brand's articles do not leave an unpleasant smell during the procedure. All of these items have delicate and fruity, pleasant scents.
Many hair care sprays change the natural colors of the hairs. It is because harsh chemicals in the treatment damage the color-treated hair. But Forever Smooth items do not modify the hair colors.
9. Contained five times more Keratin
Keratin is the building block of the hair. It is the protein that determines the health of the strand. What makes their product best amongst others in the market is the amount of Keratin in it. Forever Smooth sprtiz consist of five times more hair protein than other brands' items. Here you are getting the right amount at the ideal price.
10. Safest of all Other Brands
Forever Smooth brand virtually realizes no fumes and smoke versus other protein items, between 1/8 to 1/20 of the OSHA exposure limit. It is the only protein treatment recommended by OSHA.
Some Other Not Negligible Facts
Now you have understood why Forever Smooth is the best keratin hair spray for all types of hair. But here are some top facts about their protein treatment products that you cannot be negligible.
If you use their spray, it dries out quickly on the hair strands.
No more hectic sittings. The procedure takes around half amount of the total time than other protein treatments.
On the silky, protein sprayed hair flat iron slides smoothly and quickly.
No need to wait for days to wash the hairs because now you can shampoo the strands after four hours. Remember; do not forget to spray hair with keratin spray.
 If you use the Forever Smooth magical and their best keratin spray for hair between shampoo, it can last the treatment for up to 5 months.
Usage Instructions for Damaged Hair
Here are the complete instructions by which you get the most out of these products. It repairs the dry and damaged hair and also removes the Frizz. Follow the steps mentioned below.
First, you need to cleanse the scalp with X-Treme Smooth shampoo. Pick the shampoo according to the texture of hair, such as fine or coarse.
After shampooing, the hairs apply its mask. Again be particular about the type of item because products vary for coarse and fine hairs. After using the hair mask, cover the hair with a shower cap and leave it for approximately 15 min.
Once you rinse off the mask, the towel dries the hair.
Now here comes the magic potion: spray hair protein, Frizz-X Spray on your damp hair. Choose the spritz as per hair type.
Now you can feel silky smooth hair with hands. Blow-dry it or style as need. You can feel the difference in blow-drying time after using protein spray.
In the end, secure the treatment with Frizz-X treatment serum. Few drops of Frizz-X liquid add shine and gloss to the strands.
It leaves strands, lightweight, healthy, silky, shiny, and smooth.
Do not forget to apply serum and spray every morning; without or with the blowout.
Check our best Hair Spray Products
In a Nutshell
You have complete knowledge about Keratin sprays. How Protein spray help your hair, and what are the benefits of keratin hair spray by Forever Smooth? So it is time to nourish you hair with keratin spritz. Remember; always choose the product as per your hair texture. So far, the best keratin spray for hair is of Forever Smooth Brand.