Nobody likes unmanageable, fuzzy hair. Ladies are inherently careful about how they appear, more particularly, how their strands look. It is the reason more they go to the salon to have their six-monthly dose of protein or keratin treatment to have straight, silky, smooth, and frizz-free hairs.
Although women would trade some pain for gain globally, they would be surprised to know there is much more to the ordinary protein doses than meets their eyes. So before setting your appointment for treatment or gathering stuff for home protein treatment, let us find out its cons and pros.
Brazilian treatment to Brazilian blowout is the exchangeable terminology. It is the procedure in which various chemicals are uses to make the hair appear straight and healthy for 4 to 5 months. Usually, this procedure is carried out in a professional salon, but some kits can try at home, like Forever Smooth keratin products.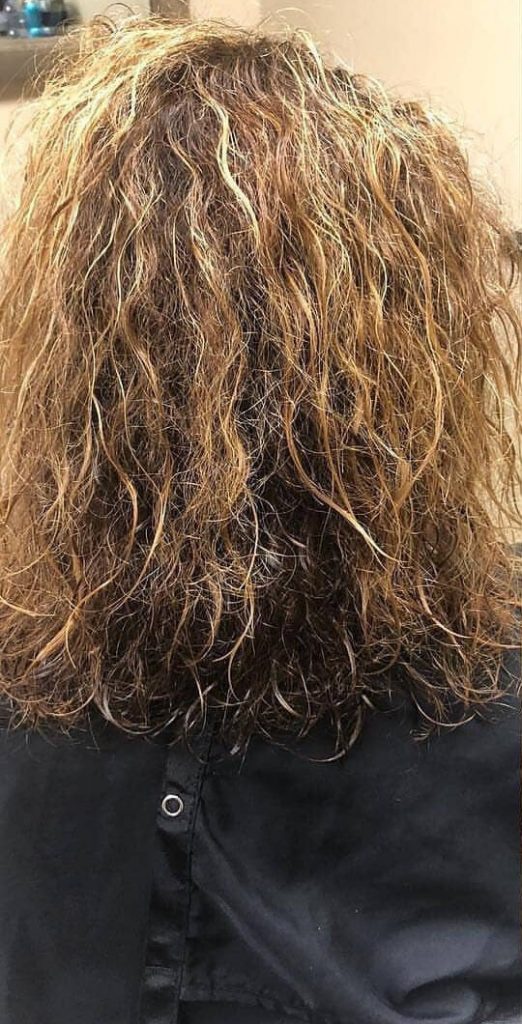 The Extensive Process
The method involves getting the strands washes, then having the stylish brush the processing onto damp hair. This formula stays on the hair for around 30 minutes. Some professionals first blow-dry the hair then apply the products to dry strands, and Experts then use a flat iron to straight hairs to seal in the protein treatment. The entire method may take several hours. Are you not sure whether to get this treatment or not, then this blog is for you? Now weigh the cons and pros below.
Pro: Protein Treatment Restores Hair Natural Proteins in Hair
So what exactly is the treatment? Here is a little knowledge about it. It is a fibrous protein and makes up nails and hairs. If you experience damaged and dry hair, this process works magic for you and offers noticeable luster and smoothness. It is the same as shine that appears after not washing the hair after extended times, without a greasy and oily finish. Many people look for these magical formulas because it restores the texture of the strands. It makes are more robust, silky, and visibly healthy-looking.
Cons: Give the Cost for Healthy and Perfect Hairs
Before you become excited about having nearly perfect hair, it is essential to consider the entire treatment cost. Like all other magic, this process comes at a hefty fee. The average price of one sitting ranges between $250-$450 at the salon. Remember, only expert hair professionals should perform protein procedures as it consists of a potent and harmful chemical that can destroy the strand when not used properly. Usually, a hair salon determines the process prices on hair length and amount of keratin application. Are you ready to spend that much amount?
Pro: Have Fuss-Free Hairs
The wait is worth it because final wash after three or four days, granting the keratin-infused in, your beautiful glossy strand will be more manageable than to maintain or style. There will be no bad or good hair day because humidity or weather changes will not affect the luxurious mane. It is because the protein barrier will keep the strand frizz-free and straight. Besides the pricy application, all you need to pay for the initial procedure. Just refresh it with a spray by Forever Smooth Keratin Spray. So flaunt your beautiful hair with outlay worry for a couple of months.
CON: Keratin Treatments has Shorter Span
Usually, this procedure lasts for two to four months, relying on the type of hairs. Since protein procedure is highly expensive and needs upkeep, the price can ultimately pile up. You need to buy particular shampoos, serum, and spray to maintain the treatment. Remember, it is not a single-time application, but a smoothing process that needs upkeep to keeps its beneficial outcomes. As keratin washes out, you can anticipate looking for an entire treatment after every five months: touch-ups or express methods after every 4 to six weeks. Consider restricting the washing time to twice or once weekly to extend the sleek and radian results. People often book their next appointment for the procedure when they find out their mane is reverting to its pre-procedure state.
PRO: Protein Procedure Benefits All Types of Hairs
Your strand type will benefit from this treatment, whether you carry thin, coarse, wavy, or curly hair. Protein procedure is useful for color-treated and any hair lengths. You can change the usual hairstyle with the straightening and shine-boosting effect of hair protein. Are you looking for the get-up-and-go knot-free and manageable hairstyles? Then consider this magical hair keratin treatment.
CONS: It is the intensive Application Procedure
Many brands recommend their keratin process product are suitable for home usage, but it is better to look for professionals. Hairstylist understands mane types, and meticulously applies protein treatment because the procedure involves formaldehyde and other chemicals. Formaldehyde is the active component, which may not or may cause some effects like headaches, light-headedness, watery eyes, and irritated skin. This treatment consumes time about 85 to 90 minutes, and all depends upon hair length and texture.
Also, during the procedure, the stylist uses flat-iron at high-temp to allow protein infusion in strands. Doing this can damage your hair follicles, whereby drastically boosting the hair fall and breakage. Iron usage is necessary to enable the penetration of the hair protein.
Forever Smooth Keratin Treatment Products
Indeed all keratin procedures damage the hair, but high-quality items cause less damage to the strands. Forever smooth protein treatment ranges are free from SLES, SLS, Paraben, Sulphate, Sodium Chloride, and formaldehyde. Their items don't change the strand colors.
Wrap it up:
Whether you carry blind, brown, red, pin-straight, wave, or curly hair, having protein treatment can repair the strand making a super-enriched, silky, and soft hairstyle. So besides straight hairs, it an excellent treatment for wavy and curly-haired individuals. Still, because the procedure necessitates the induction of heat and artificial chemicals to the mane, the individual must be conscious of the possible risks to a hair keratin treatment. Is this therapy for you? Do the cons outweigh the pros?